The complete recording of your municipality
The WiR route-screening is an uncomplicated mapping solution for various applications, e.g. for fiber optic expansion, road signs, green area or path network cadaster. The objects to be recorded close to the road along defined routes or areas are individually coordinated with the client.
For the implementation planning of construction projects or renovations, extensive knowledge of the existing condition of the surfaces, the street signs or even the green areas is of crucial importance. Large-format camera vehicles with complex on-board technology are usually slow, expensive and inflexible to rent. WiR Solutions GmbH offers you the service of a flexible analysis, from the recording of the routes via the associated image processing to the classification and integration of the data in a GIS-compatible vector format. By using a small but powerful camera installation and a specially programmed software solution, we offer you a flexible mapping solution according to your needs.
WiR Solutions GmbH pays particular attention to data protection compliant processing of the captured image data. These are automatically converted, anonymized and deleted within 48 hours.
The route-screening is also part of our "WiR Network planning" service package, which includes the conception, planning and installation of fiber optic projects.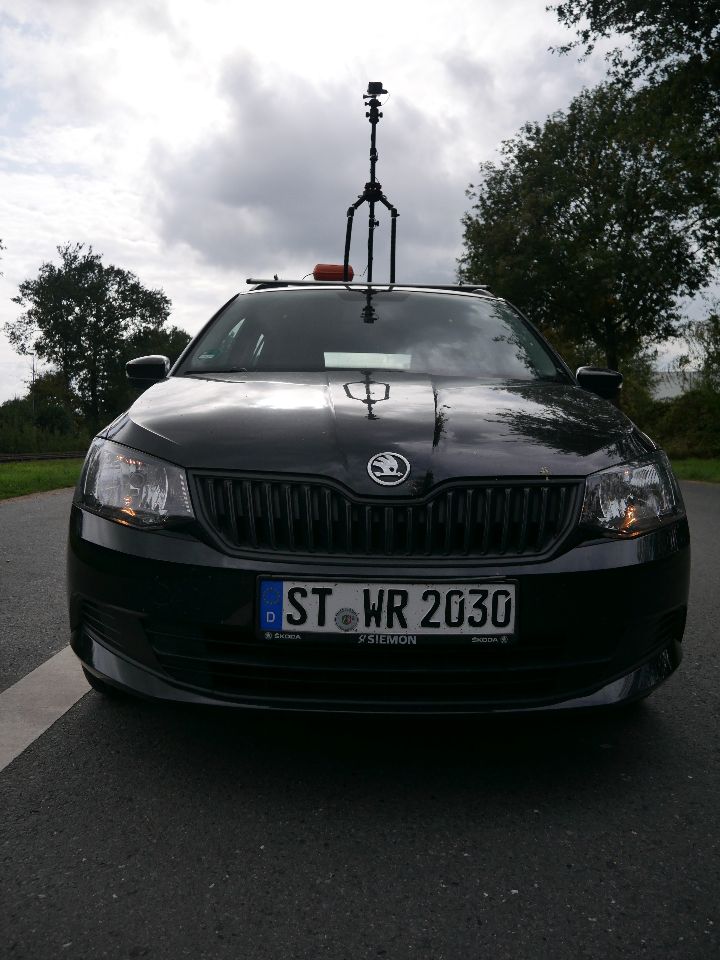 Synchronous recording of images and GPS position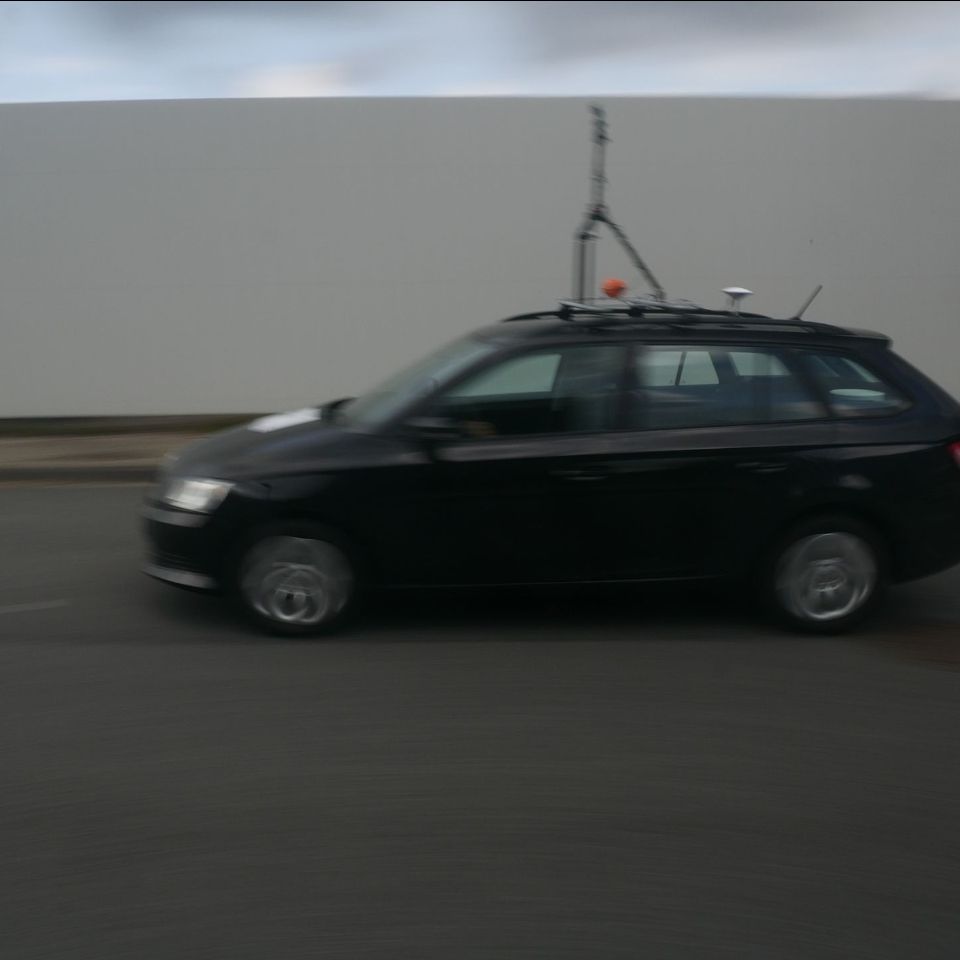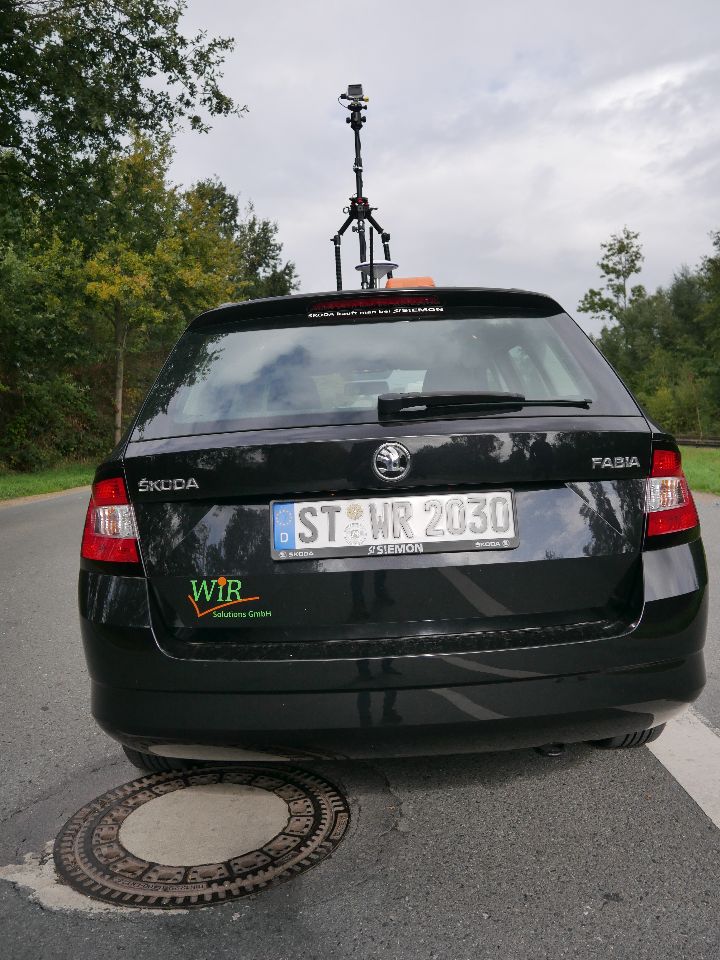 Automated data transmission with reading of the direction of travel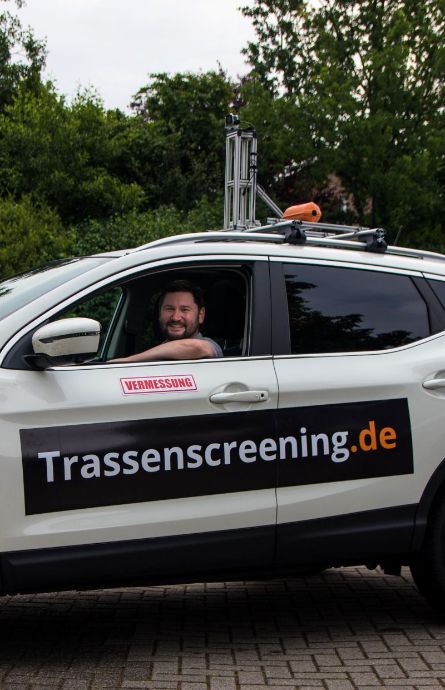 A powerful automotive camera installation that enables the visual recording of up to 100 km of distance per day by one person.
Data protection compliant anonymization of the recordings for the immediately following evaluation.
A proprietary software solution for transferring the image data to a geographic information system.
An individual just-in-time evaluation of the image data to capture individual objects such as surfaces, obstacles, path conditions, signage, and much more by our team of GIS and geodata specialists.
A data protection compliant deletion of the image data within 48 hours after recording.
Data protection information
Responsible: WiR Solutions GmbH, Grüner Weg 80, 48268 Greven.
The data is collected for the purpose of ground analysis. People and license plates are not the target of the registration and are automatically made unrecognizable. The GDPR allows us to process data based on a contract (article 6 para 1 b) with your municipality. The personal data is only saved on the camera and does not leave our company. We evaluate the surfaces of the ground at the corresponding GPS points and delete the image files within 48 hours after the evaluation.
As the person concerned, you have the following rights:
Right to access by the data subject (article 15 GDPR), right to rectification (article 16 GDPR), right to erasure ('right to be forgotten') (article 17 GDPR), right to restriction (article 18 GDPR), right to data portability (article 20 GDPR), right to object (article 21 GDPR), right to lodge a complaint with a supervisory authority (article 77 GDPR)
The respective supervisory authority with which you can report depends on your federal state.
The federal supervisory authority is:
The Federal Commissioner for Data Protection and Freedom of Information
Husarenstr. 30
53117 Bonn
poststelle@BfDI.Bund.de
https://www.bfdi.bund.de